∼ Promotion from November 13th-December 31st with 10% off ∼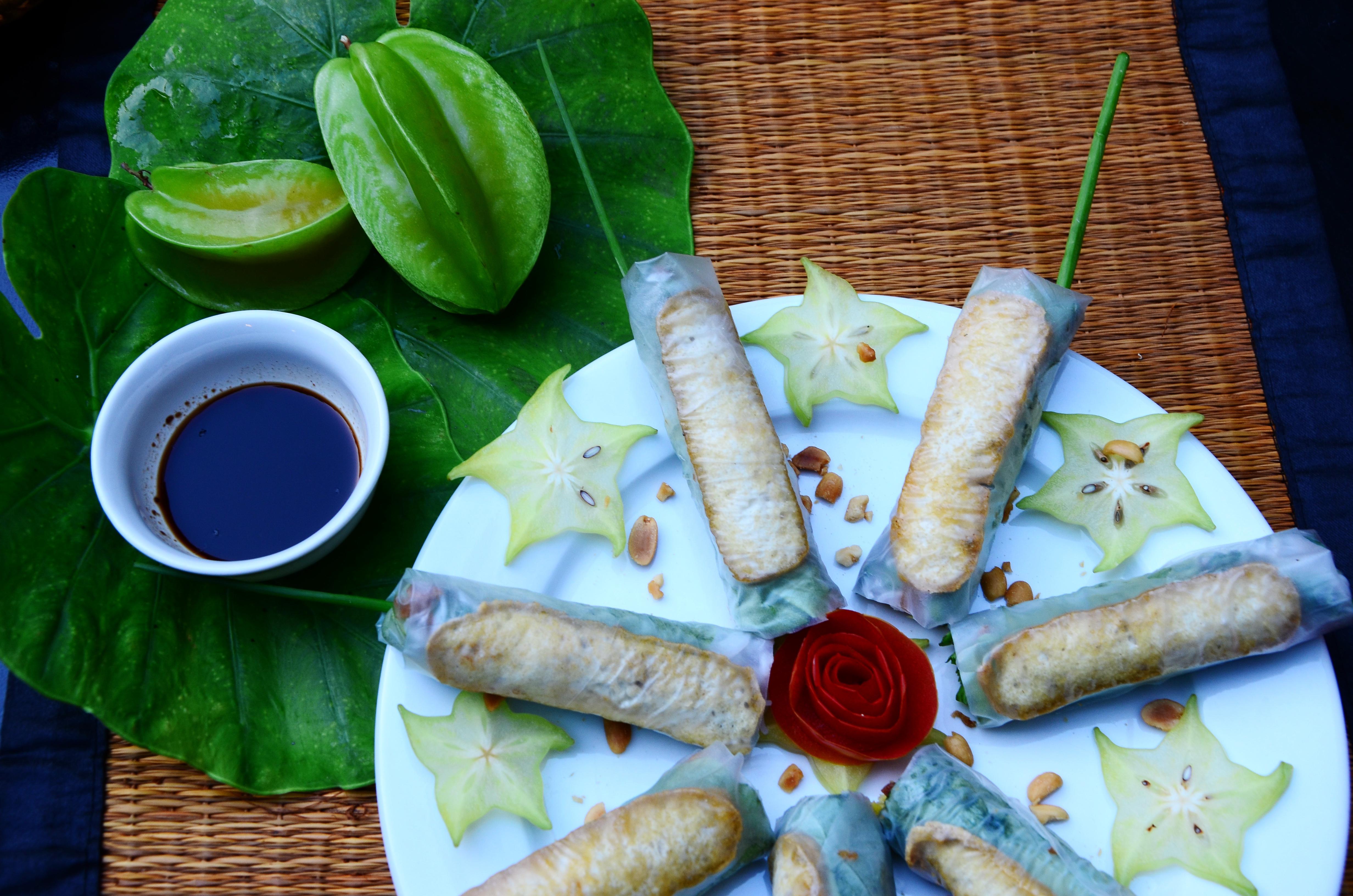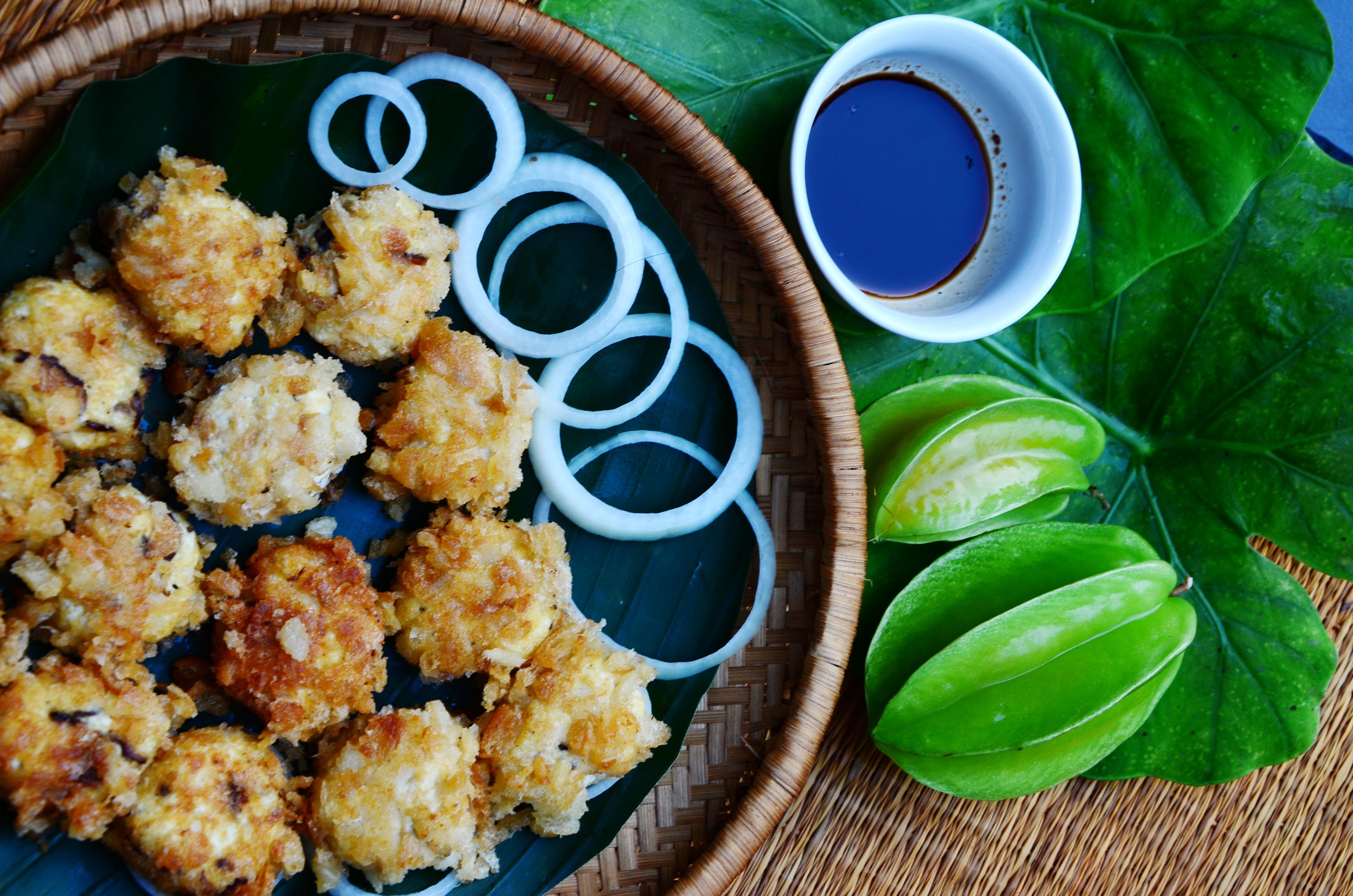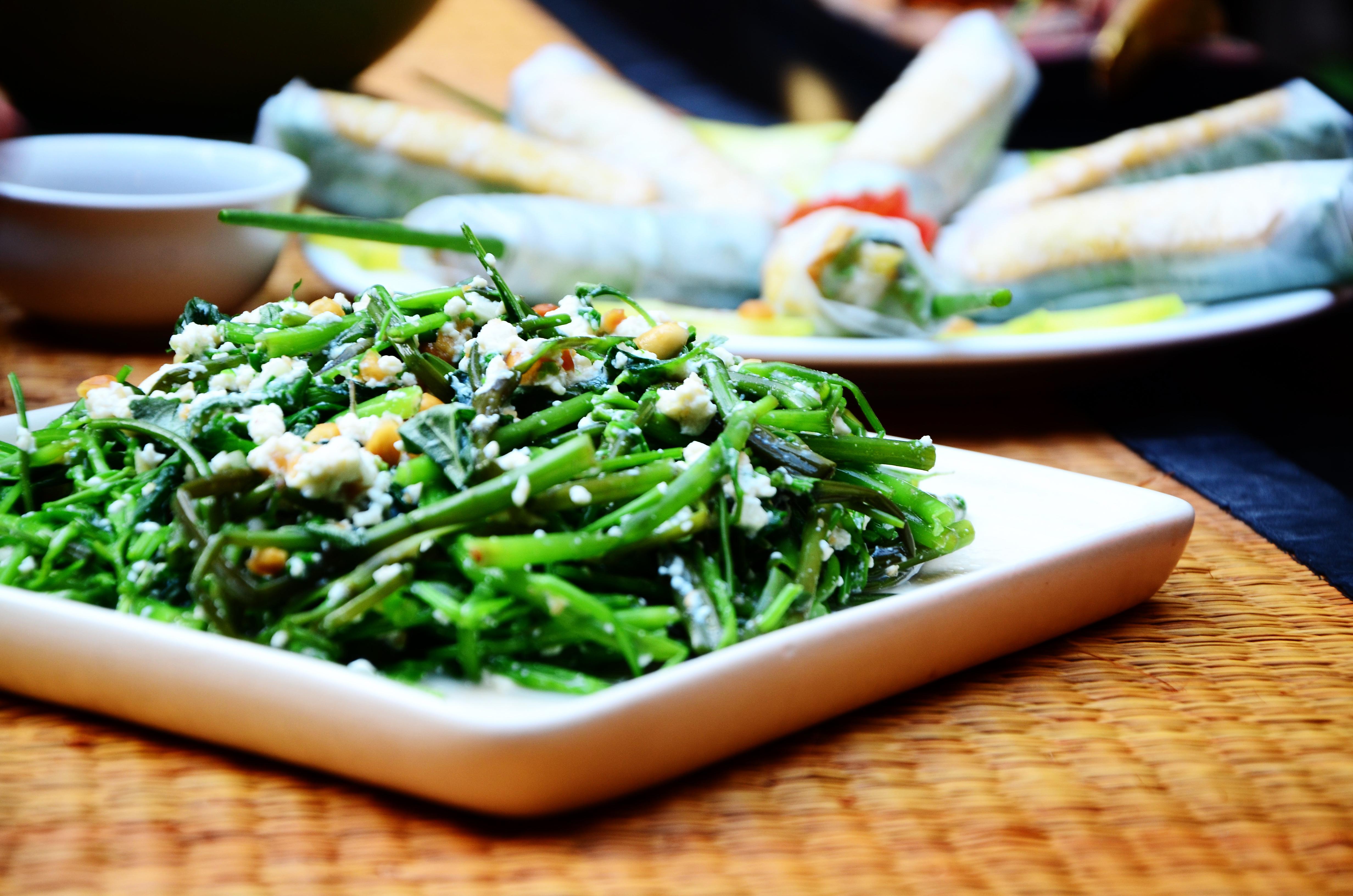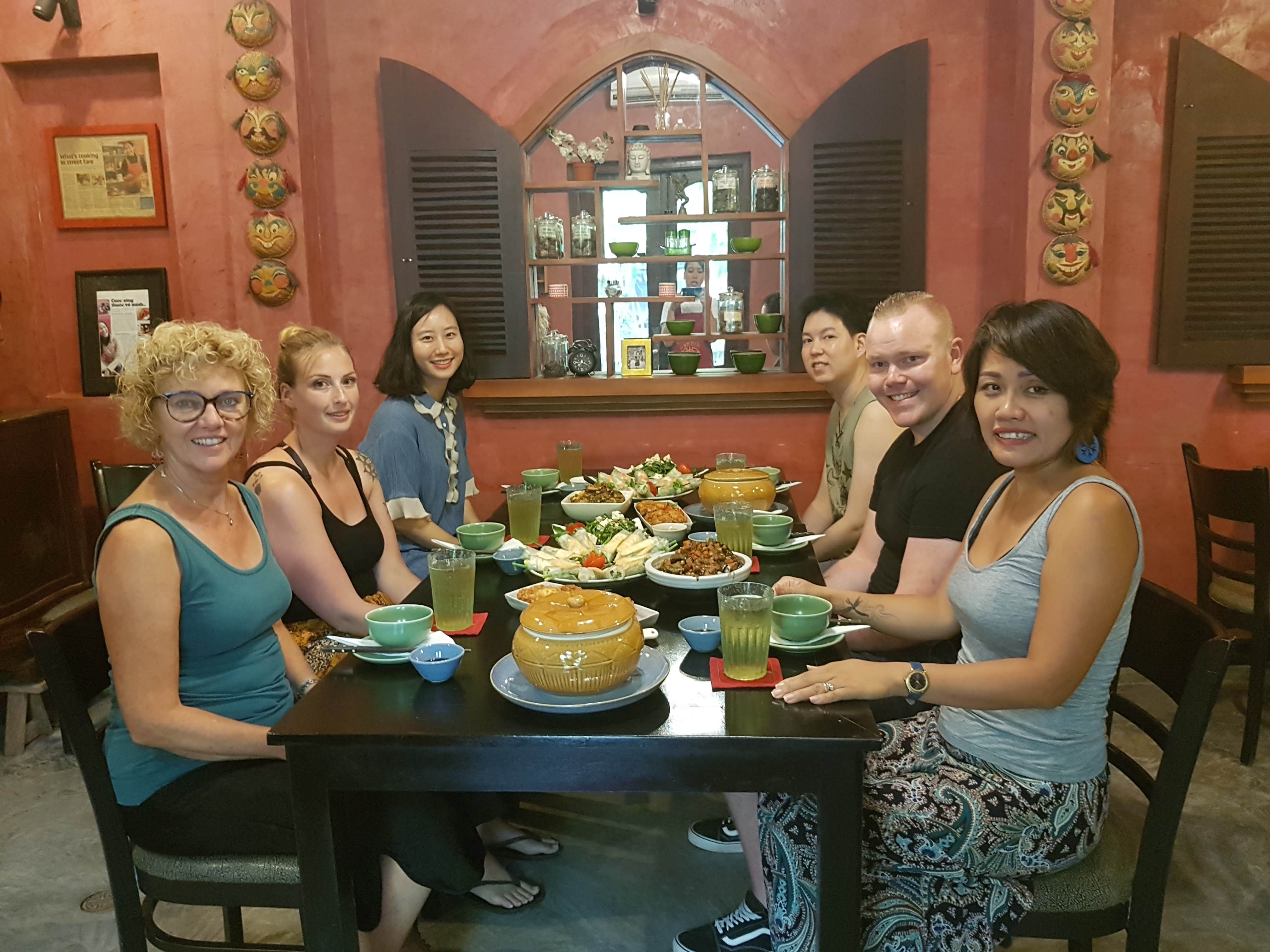 Morning Glory salad /Fresh spring roll / Snow ball Tofu /Eggplant on claypot/ 
Not even fish sauce is used in these traditional dishes that are usually prepared for monks in the Pagodas around Hanoi. If you are considering a class with some meat eating friends, ask us if you can include a selection from this menu with another, we recommend the Street Food menu. Tofu 4 ways will surprise you with its charming taste and texture when it combines with different ingredients. It could transform amazingly to be different stand out dishes. Tofu suddenly is not boring any more.
CLASSES ARE HELD MONDAY TO SATURDAY 9 AM – 12AM/2 PM-5PM
or with required schedule.
FOR SAME DAY BOOKINGS PLEASE
Call/WhatsApp/Zalo/Viber: (+84)913 24 04 80/(+84)987 24 04 80
---   RATES   ---
COOKING CLASS WITH MARKET VISIT
For 1 person => 50usd 
For group of 2 people => 88usd
For group of 3 people => 115usd
For a group of 4 people => 132usd
From a group of 5 people =>30usd/person 
 
*NOTE: THE PRICE ABOVE INCLUDE PICK UP AND DROP OFF.