∼ Promotion from November 13th-December 31st with 10% off ∼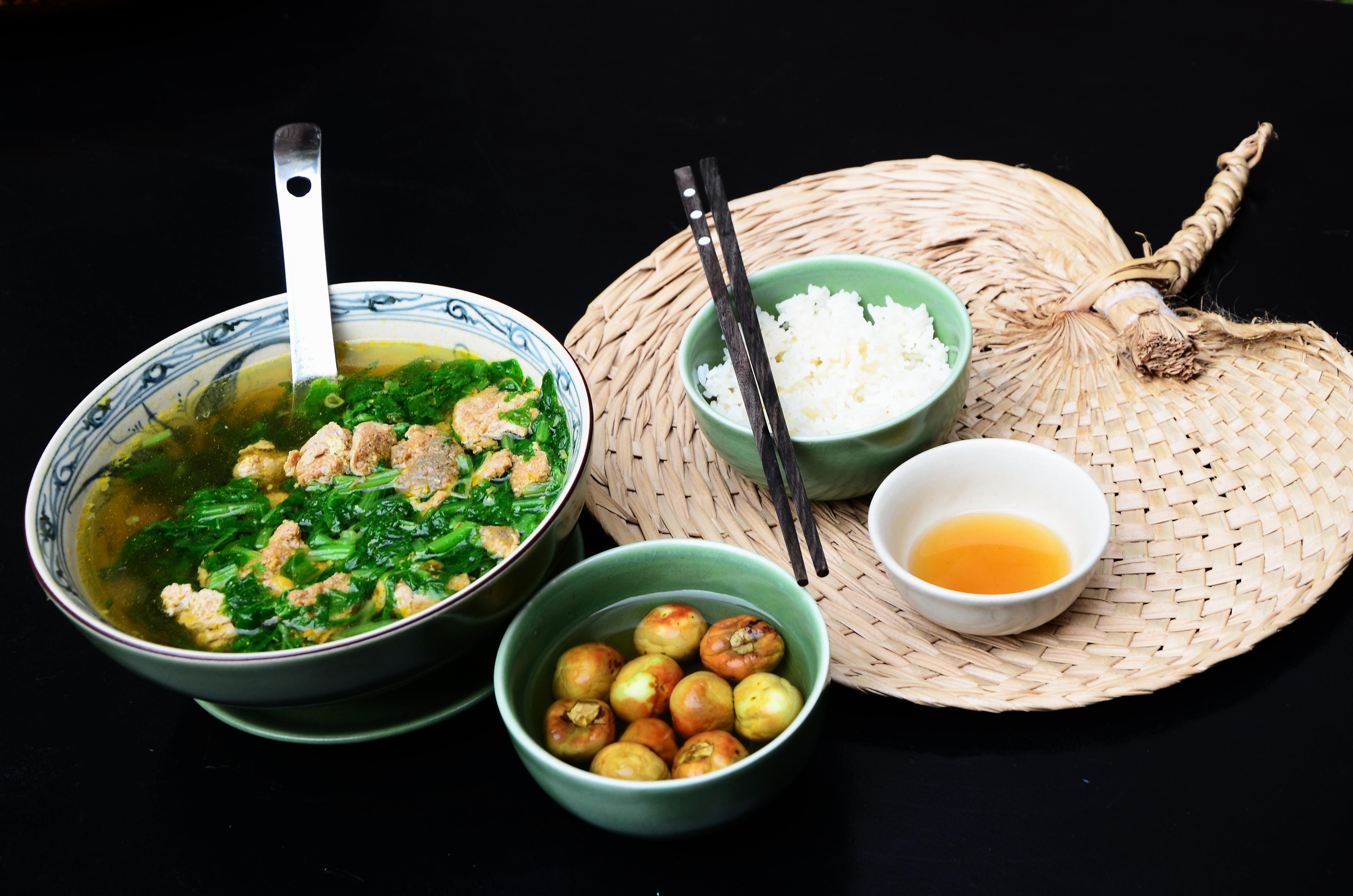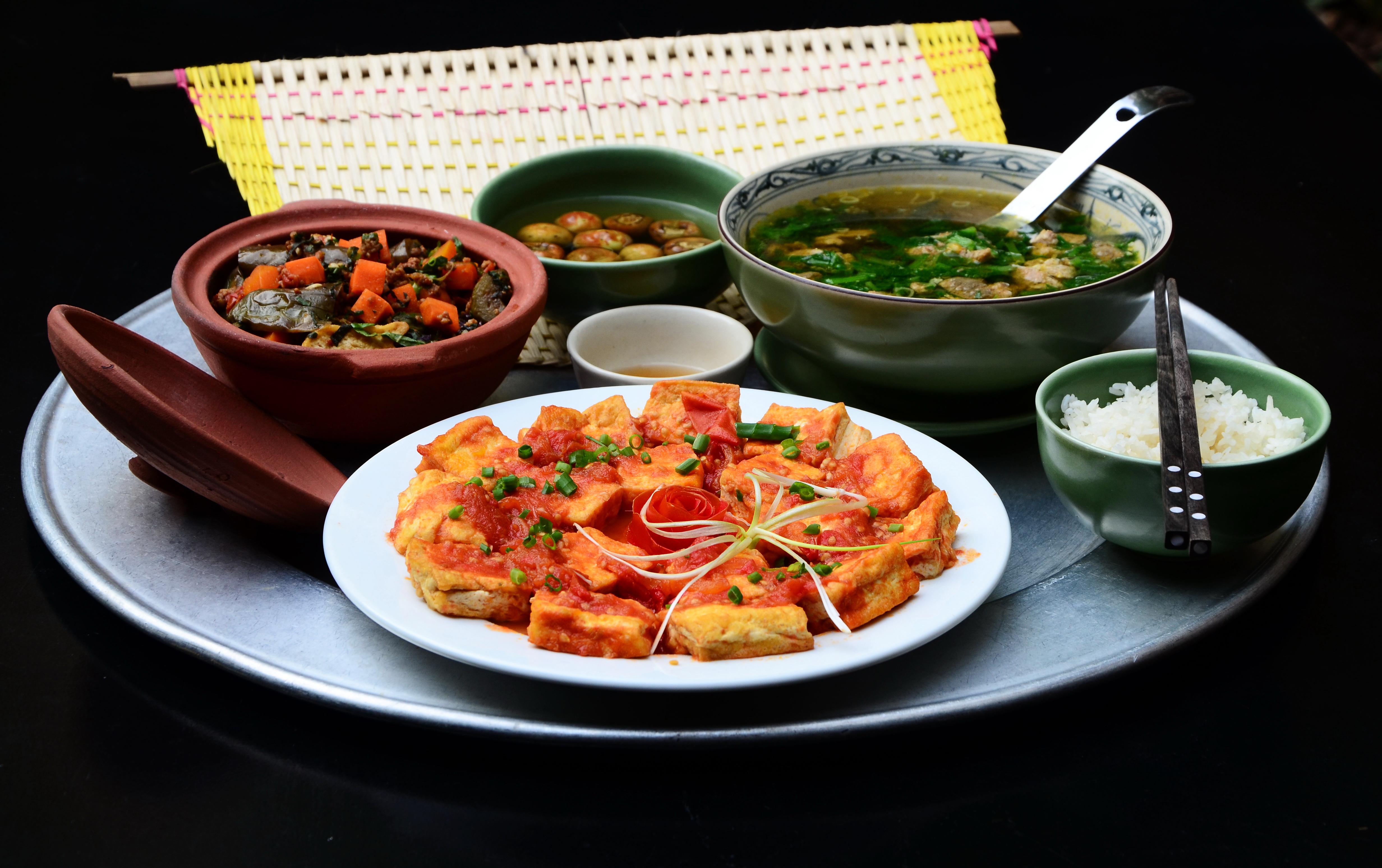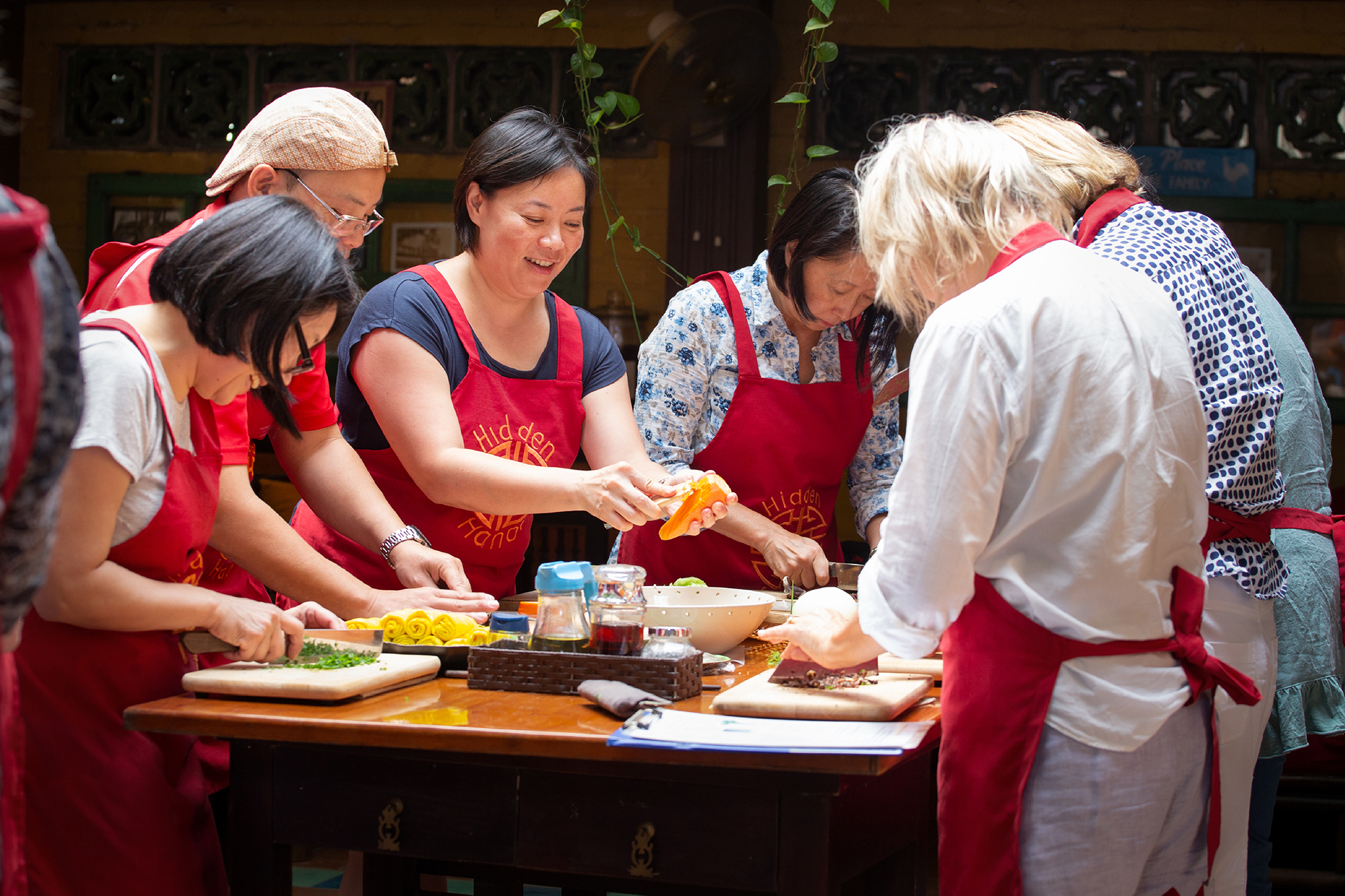 Morning glory salad
Claypot Stewed Eggplant with Pork
Wasabi leave with fresh water crabs soup
Tofu with Fresh Tomato Sauce
Simple and easy to find in any garden or rice field area. After a thousand of years, family menus in the villages seem not changing at all. Humble and tasty, familiar with many generations to the point that we just simple love it and miss it once we leave this country.
CLASSES ARE HELD MONDAY TO SATURDAY 9 AM – 12AM/2 PM-5PM
or with required schedule.
FOR SAME DAY BOOKINGS PLEASE
Call/WhatsApp/Zalo/Viber: (+84)913 24 04 80/(+84)987 24 04 80  
---   RATES   ---
COOKING CLASS WITH MARKET VISIT
For 1 person => 50usd 
For group of 2 people => 88usd
For group of 3 people => 115usd
For a group of 4 people => 132usd
From a group of 5 people =>30usd/person 
 
*NOTE: THE PRICE ABOVE INCLUDE PICK UP AND DROP OFF.