Option 1: Breakfast 
Phở, Bánh cuốn – steamed rice pancakes, local coffee with home made yogurt and the market visit.Do like Hanoians do and skip one breakfast at your hotel and join our food expert for breakfast on the street. This tour shows you the best place for Pho, Banh cuon, Banh mi and coffee, and also it is a great way to see the local life in Hanoi.
Duration: 2 hours
Price: $30/person (min. 2 persons)
Start at 8am. Meeting point is Lane 147 Nghi Tam street, Tay Ho district.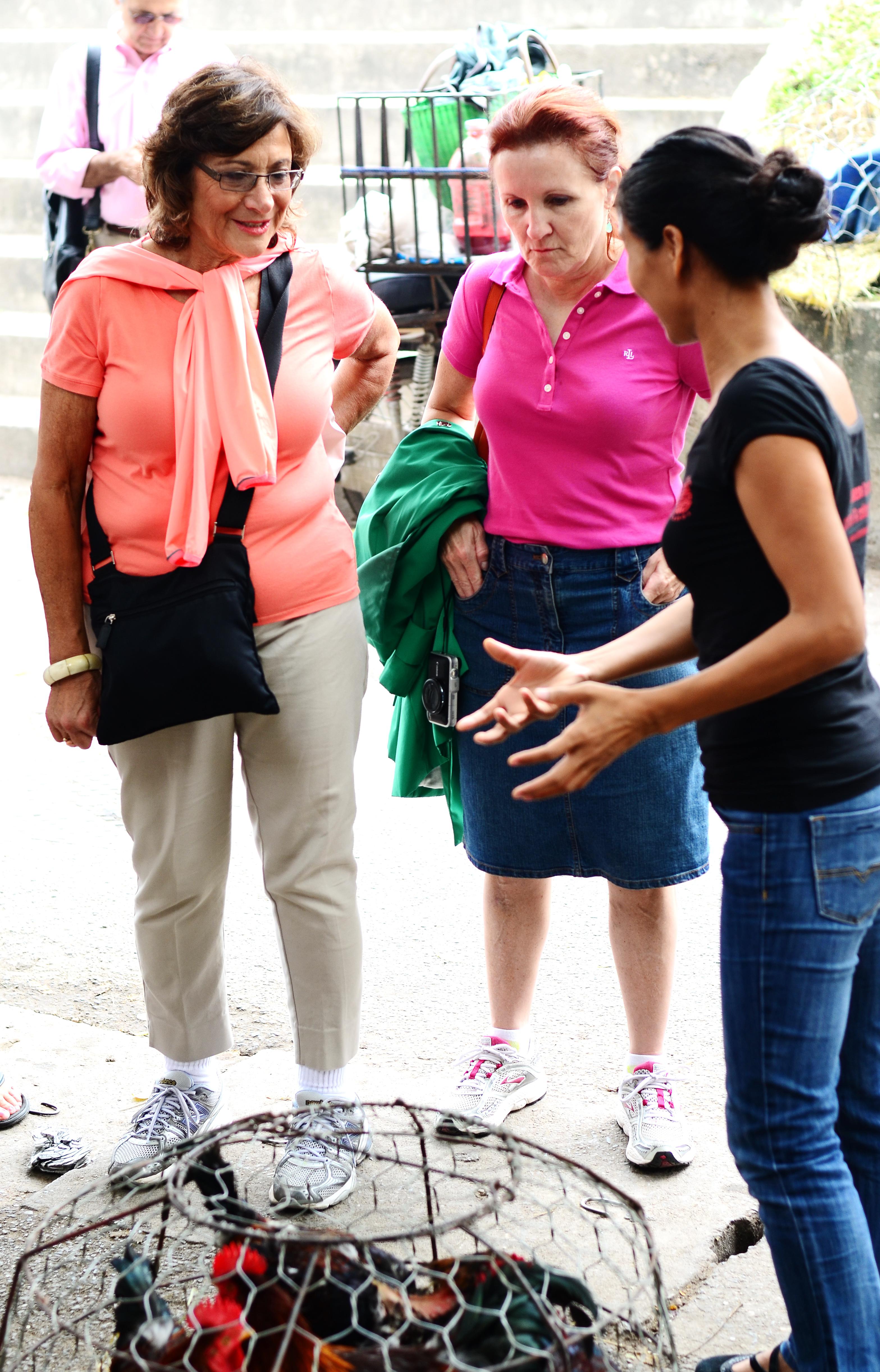 Option 2: Lunch
Bún Chả – barbecued pork with fresh noodle serve with fried spring rolls and fresh herbs, green papaya salad, fresh spring rolls and che desert.Start with Bun Cha, the popular Hanoian specialty at one of the best Bun Cha places in town. Then take a short walk to Cho Hom market off Pho Hue street, passing some more tempting food stands on the way. Explore Cho Hom market, one of the biggest markets in Hanoi with its colourful arrays of fruit and vegetables, sweets, meats and elaborate temple offerings.Stop to try some fresh spring rolls and papaya salad before finishing off with a refreshing glass of che, a sweet snack prepared to your own taste. Finishing off the tour nicely with a cup of coffee at a1 of the most popular coffee street in town.
Duration: 2 hours
Price: $30/person (min. 2 persons)
Start at 11:30am. Meeting point is in front of house number 47c Mai Hac De street. Hoan kiem District.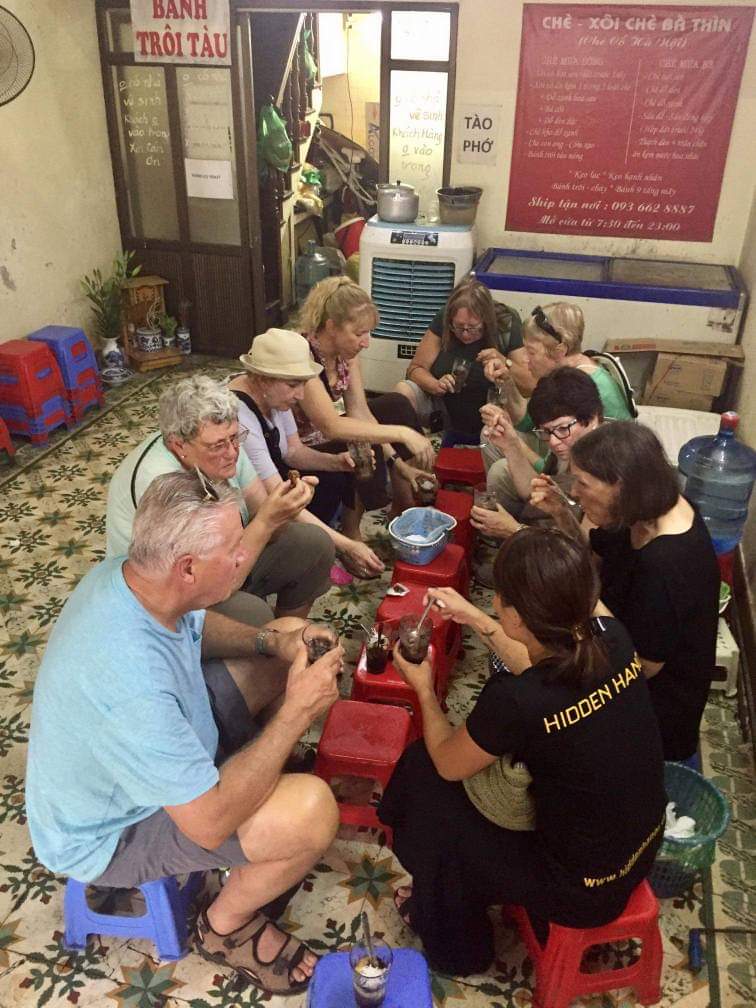 Option 3: Dinner
Option A: Dinner tour inside the Old quarter
Meeting at Dong Xuan Market, 1 of the biggest wholesale market in town. Started with Hai Phong Banh mi, a thin and small baguette stuffed with pate and sauce. Then a little walk around and in the back of Dong Xuan market and Bac Qua market then stop at the place of the salad lady to try some papaya salad. A Hanoi draft beer and pork skewer come along just about the right time for early night. Grill hotpot or fried Pho would be our main course. The coffee at the end will be a nice touch to finish the night with us.
Duration: 2 hours
Price: $30/person (min. 2 persons)
Start at 
6pm. Meeting point is in front of Dong Xuan market, Hoan Kiem District

.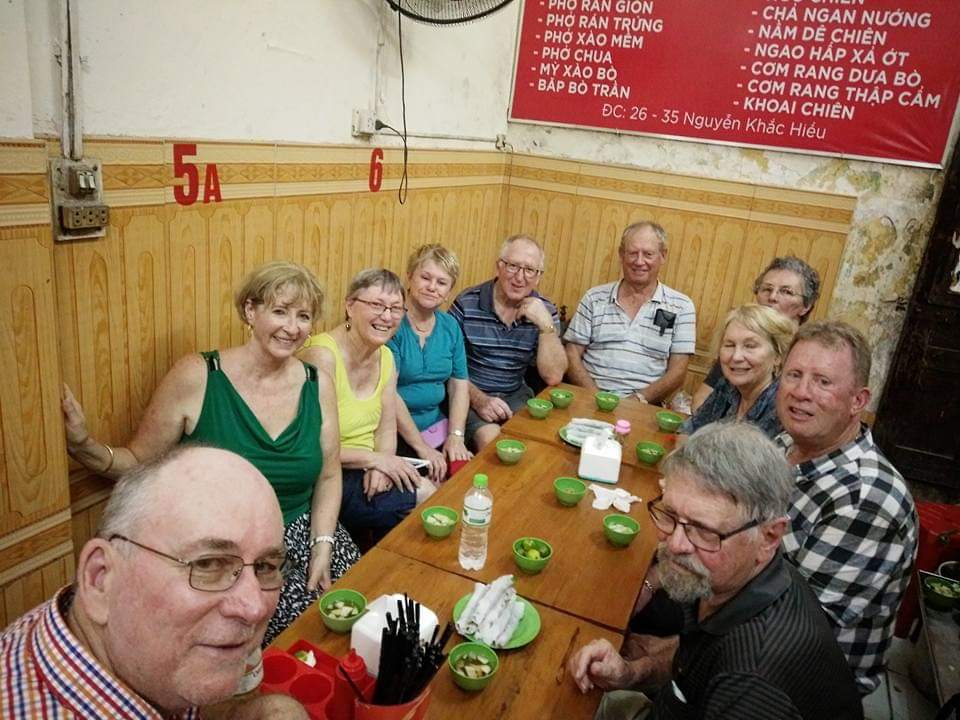 Option B Dinner tour outside of Old quarter
Beef spring rolls – Phở cuốn or Hotpot – Lẩu.Yen Phu street, is a popular street for dinner and late night eating out. You will chance to see many other kinds of street foods that are only served after dark. Pork skewers, Banh mi with honey and butter, O mai…. Continuing our walk along one side of West lake seeing more and more people sitting on the grass mats by 
the lake eating Lau (Hot pot soup). If you like we can stop to join them or we can continuing heading to the Beer garden to taste some Hanoi beer and morning glory salad or banana flower salad. Then we will walk to a village that popular with Pho Cuon that used Banh Pho, fresh rice pancake, to roll beef and herbs in serve with delightful Hanoi style fish sauce and some pickled vegetables. Meeting place at Hidden Hanoi, # 147 Nghi Tam road, Tay Ho district, Hanoi.
Duration: 2 hours
Price: $30/person (min. 2 persons)
Start at 6pm. 145 Nghi Tam street, Tay Ho district for Option B.