∼ Promotion from November 13th-December 31st with 10% off ∼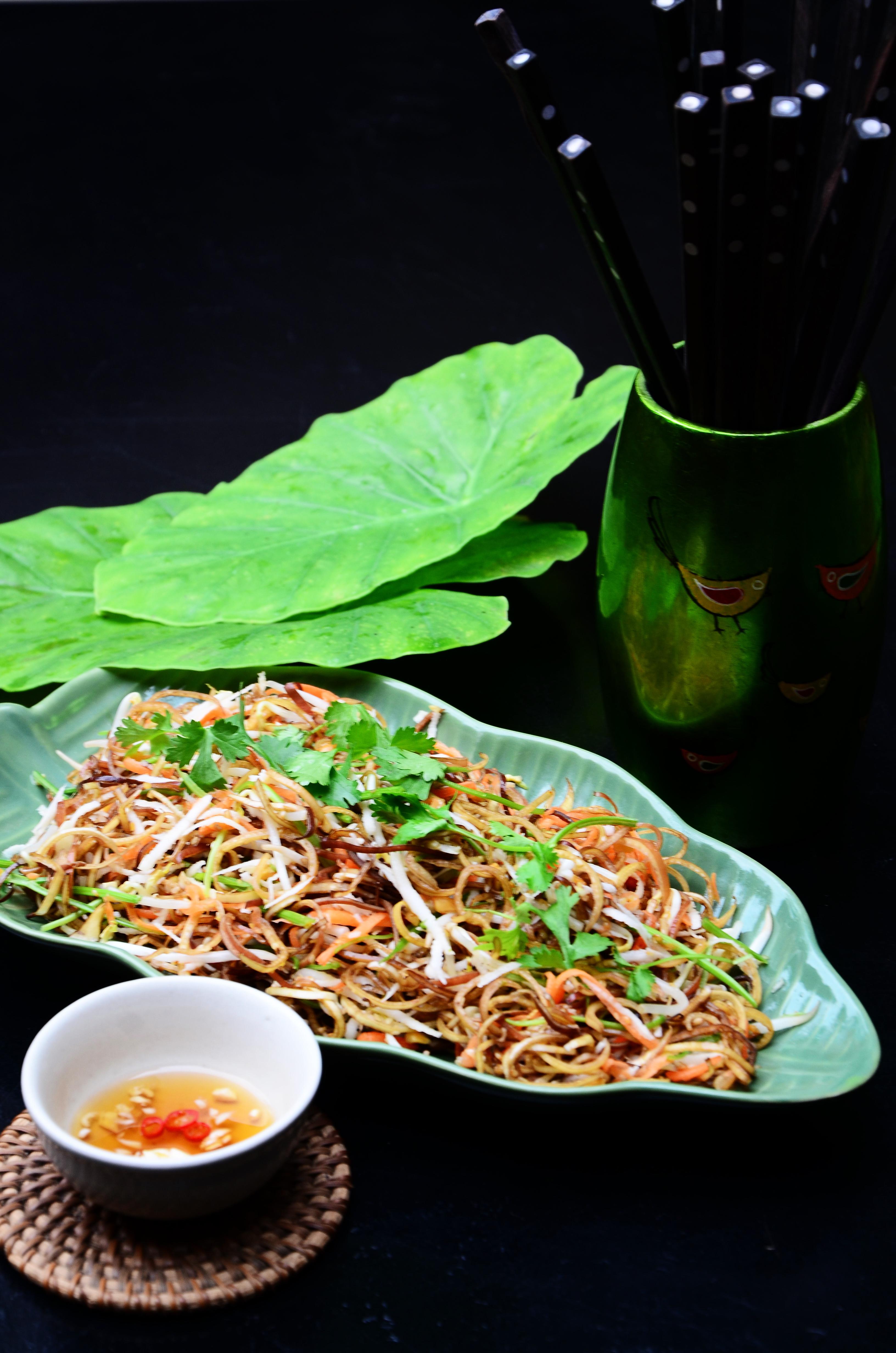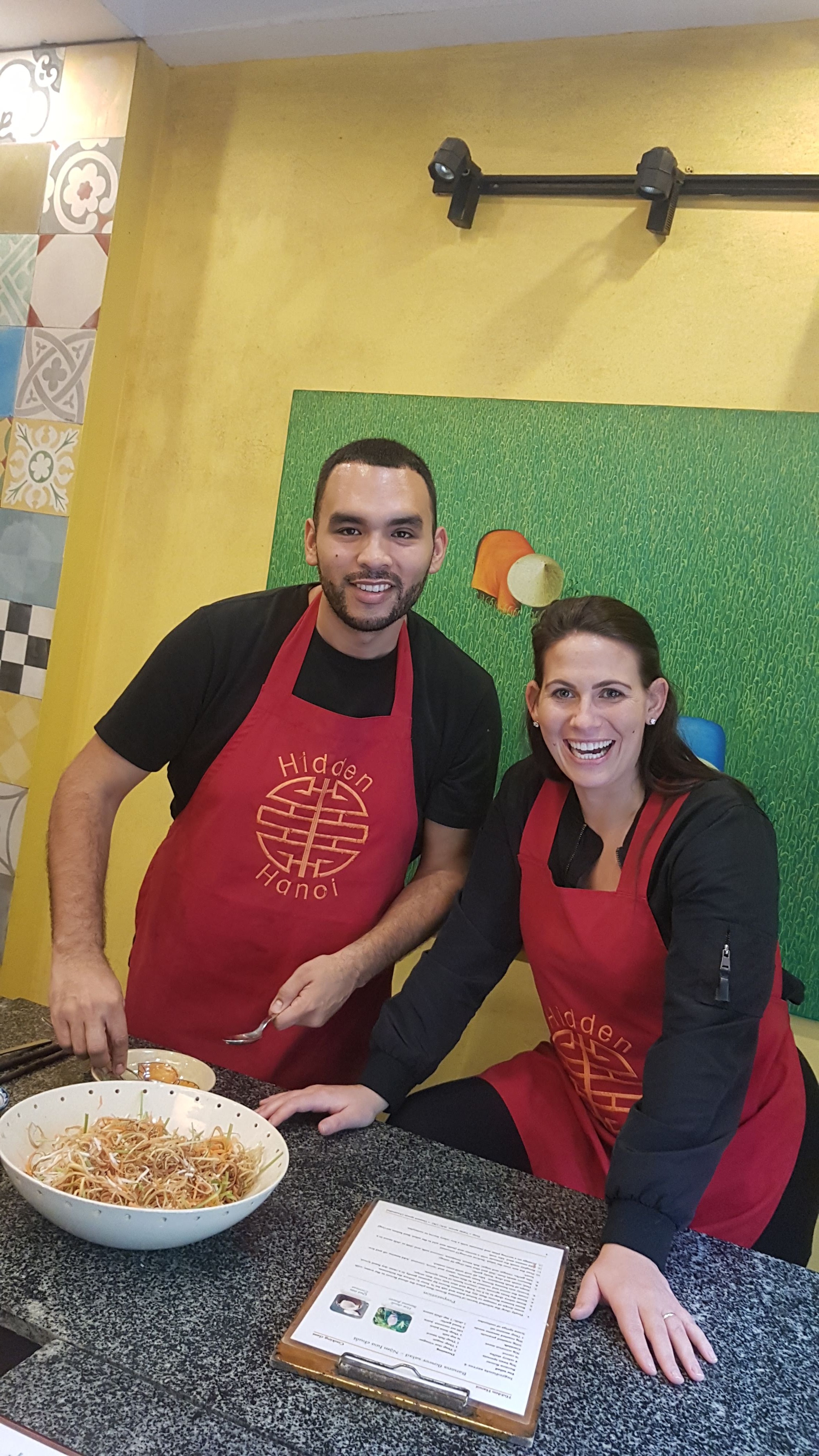 Cabbage Rolls filled with Pork and Mushrooms
Claypot Stewed Chicken with Lotus Seeds and Mushrooms
Banana Flower Salad
Green Wasabi Leaves Soup
The principle of yin and yang is applied in selecting the ingredients of a dish and the dishes of a meal, in matching dishes with seasonal or climatic conditions, with the prevalent environment and with the current physical well-being of the diners.
- Chicken, which is "warm" and pork, which is "hot" are used in cold winters.
- Seafood ranging from "cool" to "cold" is suitable to use with ginger, lemon grass… (warm).
- Spicy, which is extremely yang, must be harmonized by sour, which is extremely yin.
- Cold and flu patients must drink ginger water (hot).
- Balut (cold) must be combined with Vietnamese mint and ginger (hot).
CLASSES ARE HELD MONDAY TO SATURDAY 9 AM – 12AM/2 PM-5PM
or with required schedule.
FOR SAME DAY BOOKINGS PLEASE
Call/WhatsApp/Zalo/Viber: (+84)913 24 04 80/(+84)987 24 04 80
---   RATES   ---
COOKING CLASS WITH MARKET VISIT
For 1 person => 50usd 
For group of 2 people => 88usd
For group of 3 people => 115usd
For a group of 4 people => 132usd
From a group of 5 people =>30usd/person 
 
*NOTE: THE PRICE ABOVE INCLUDE PICK UP AND DROP OFF.