∼ Promotion from November 13th-December 31st with 10% off ∼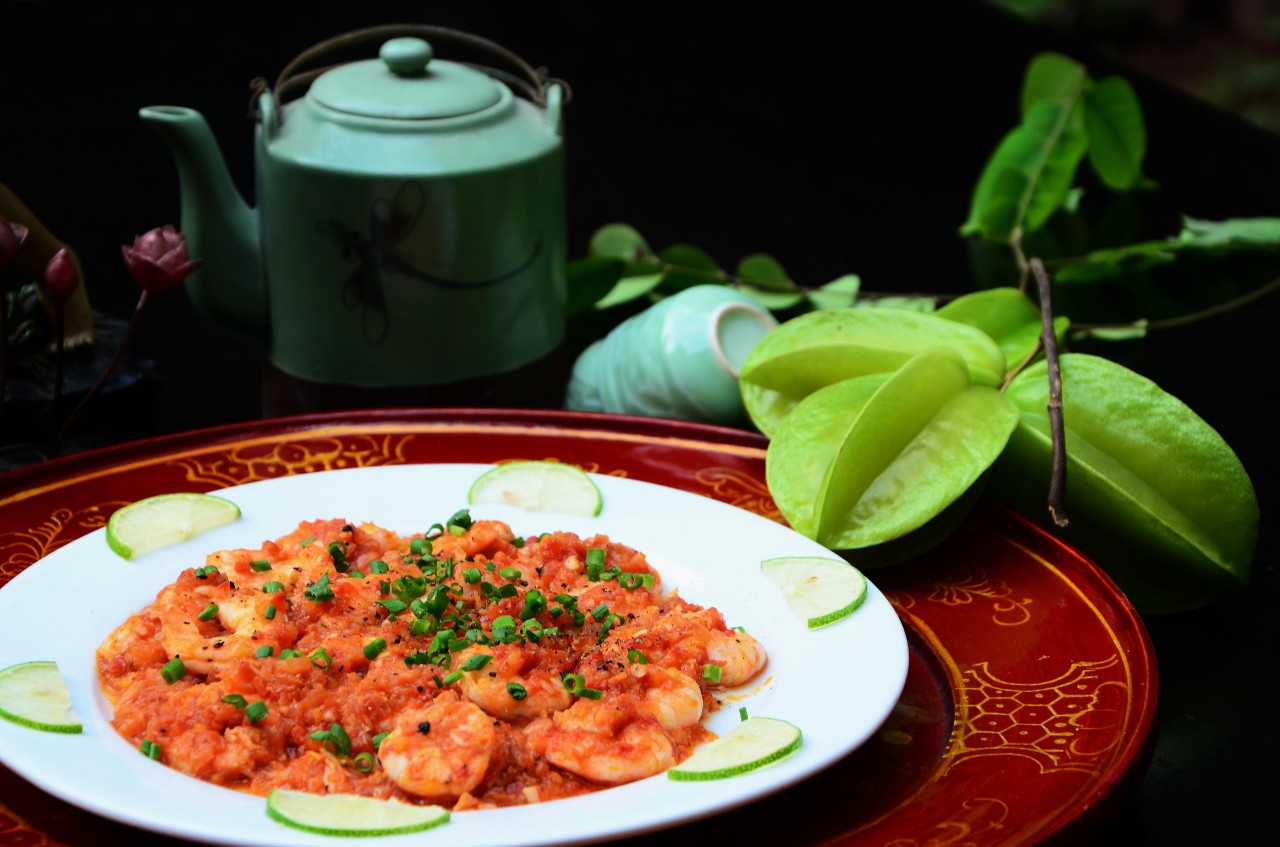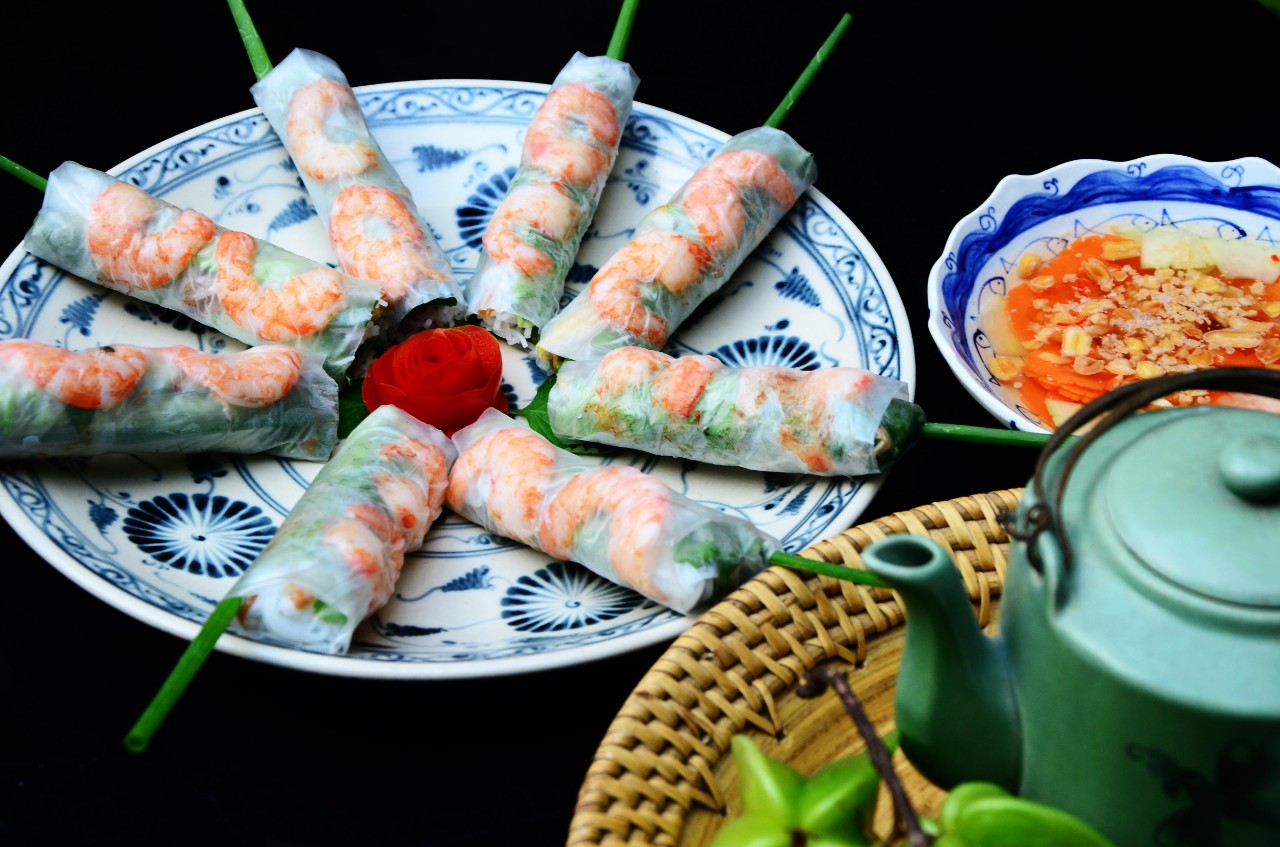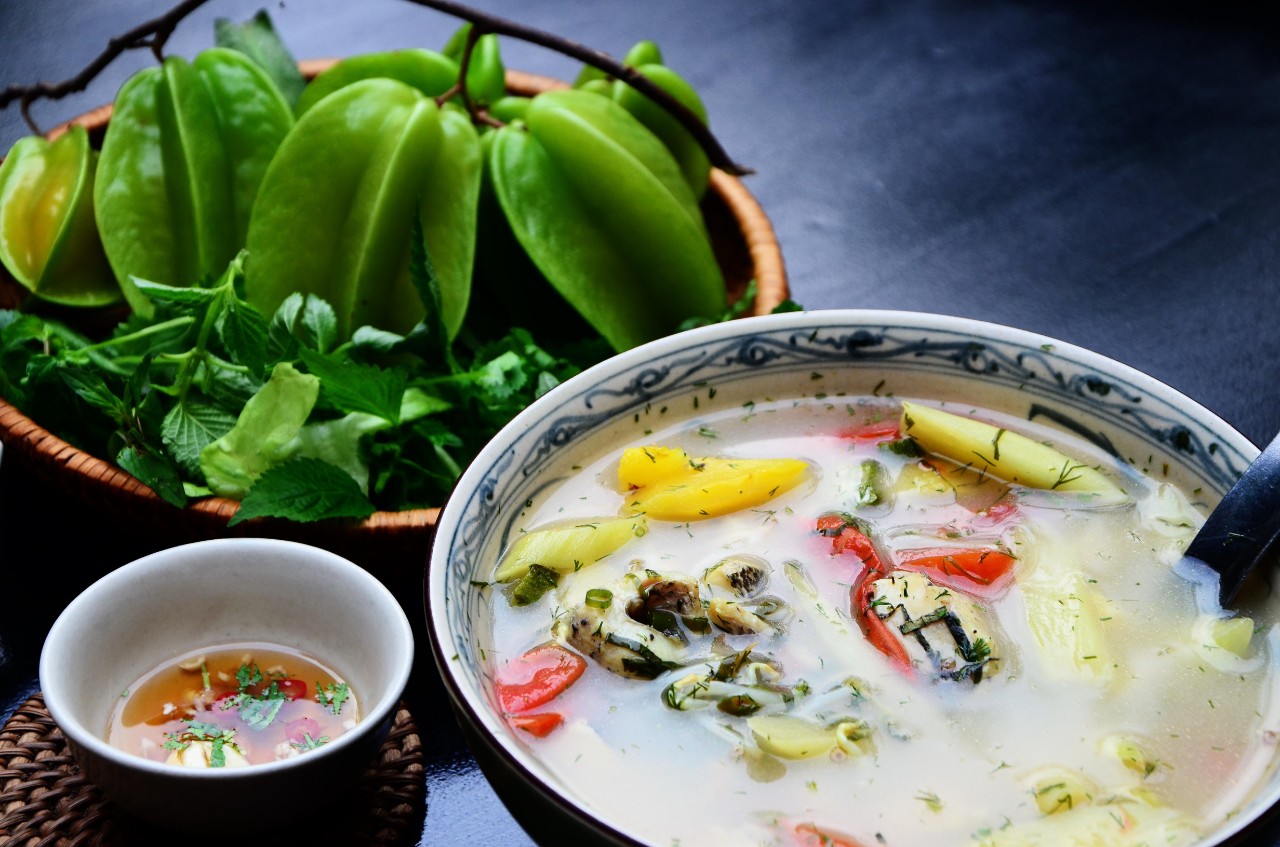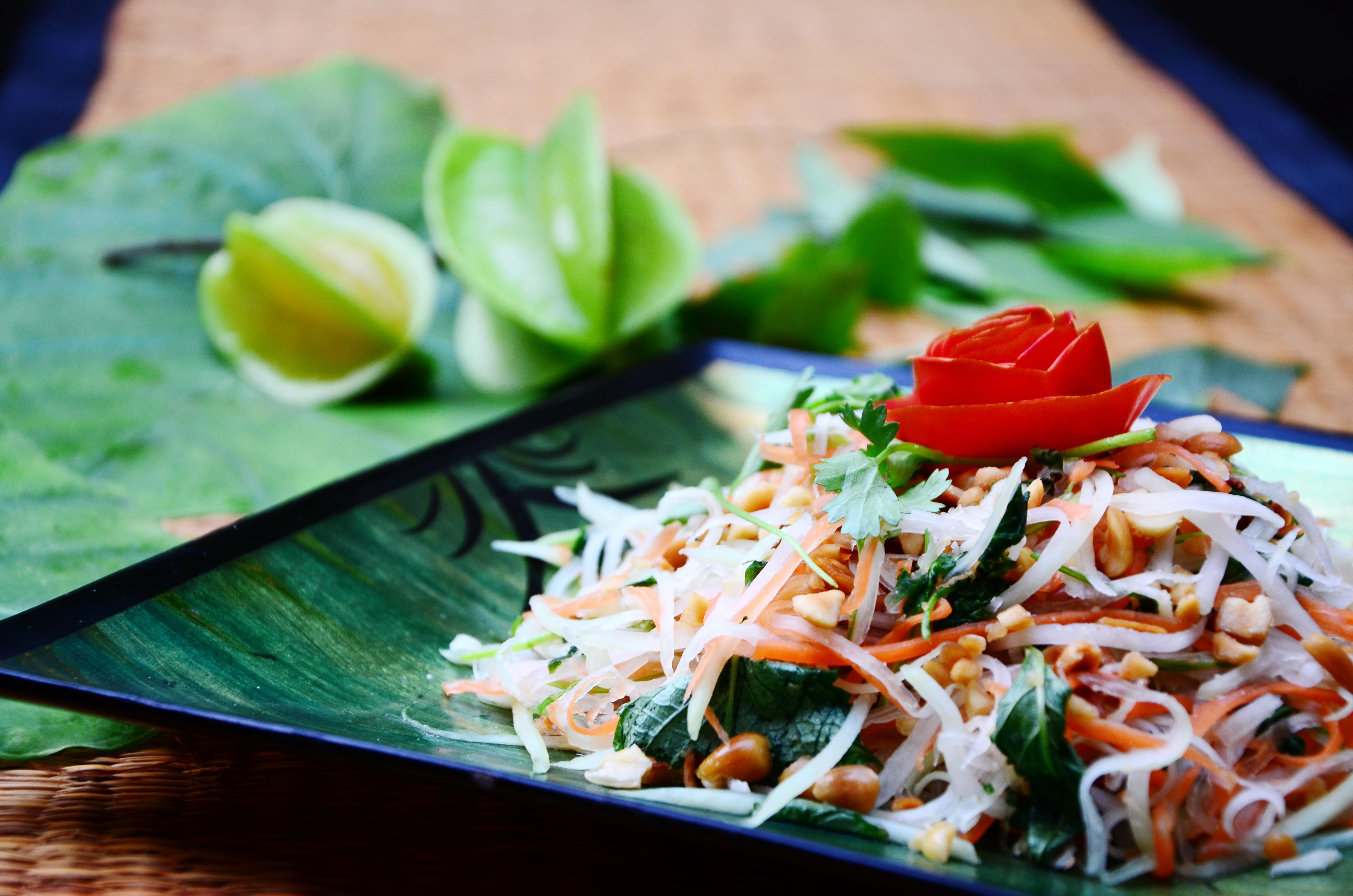 Fresh rice paper Spring Rolls with Prawns
Prawns with Sweet and Sour Sauce
Green Papaya Salad
Sour Fish Soup
A typical meal for the average Vietnamese family would include:
- Individual bowls of rice
- Meat, fish or seafood (grilled, boiled, steamed, stewed or stir fried with vegetables)
- Stir-fried, raw, pickled or steamed vegetables
- Canh (a clear broth with vegetables and often meat or seafood) or other Vietnamese-style soup
- Prepared fish sauce and/or soy sauce for dipping, to which garlic, chili, ginger or lime
juice are sometimes added according to taste.
All dishes apart from the individual bowls of rice are communal and to be shared.
CLASSES ARE HELD MONDAY TO SATURDAY 9 AM – 12AM/2 PM-5PM
or with required schedule.
FOR SAME DAY BOOKINGS PLEASE
Call/WhatsApp/Zalo/Viber: (+84)913 24 04 80/(+84)987 24 04 80
---   RATES   ---
COOKING CLASS WITH MARKET VISIT
For 1 person => 50usd 
For group of 2 people => 88usd
For group of 3 people => 115usd
For a group of 4 people => 132usd
From a group of 5 people =>30usd/person 
 
*NOTE: THE PRICE ABOVE INCLUDE PICK UP AND DROP OFF.