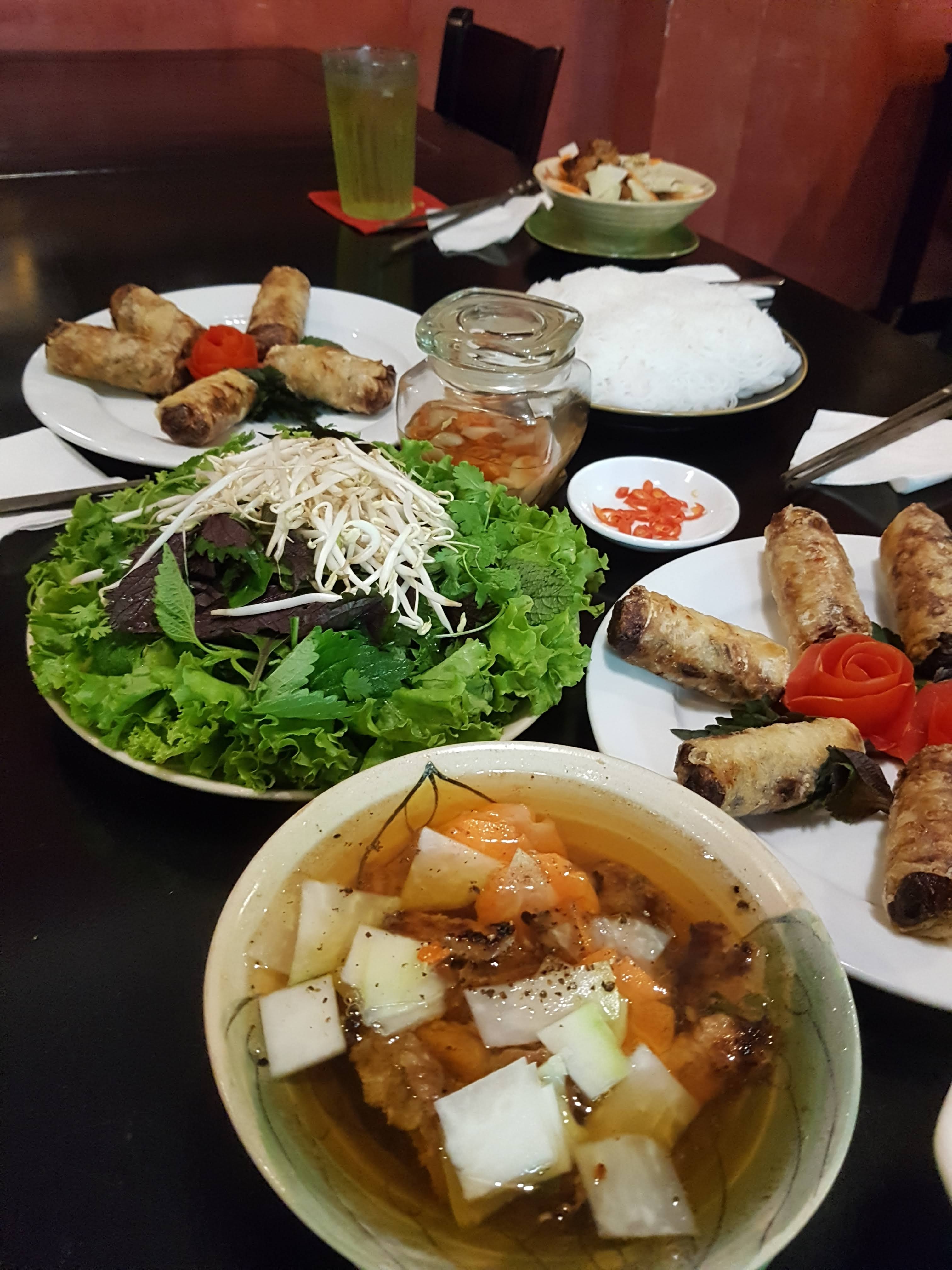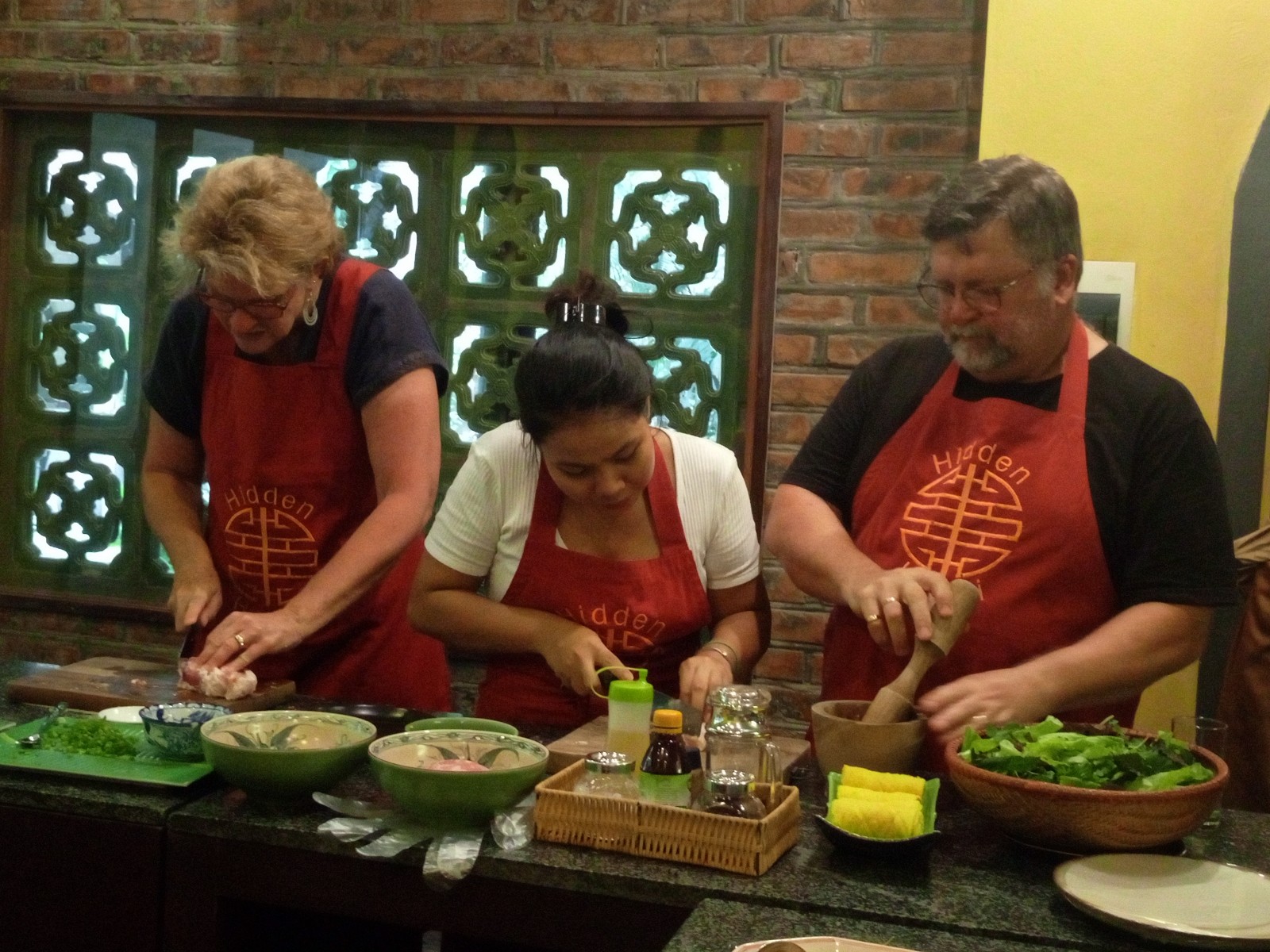 ∼ Promotion from November 13th-December 31st with 10% off ∼
 Fresh Bun Noodle and Mixed Herb Salad
Nước mắm (fish sauce) Soup with Green Papaya and Carrot
Marinated and BBQ'd Pork
Fried Vietnamese Spring Rolls
Eating on the streets of Hanoi is a truly rewarding experience. Not only will your taste buds be jumping with joy but this pastime is archetypal of the cities culture and the daily lives of the people. Sit down at any of the countless street food stalls and you will be met with delicious food and friendly smiles. Despite the variety of street food available most places will serve only one or two dishes. If the person sitting next to you are eating something that looks appealing, just point at their meal and the job is done.
CLASSES ARE HELD MONDAY TO SATURDAY 9 AM – 12AM/2 PM-5PM
or with required schedule.
FOR SAME DAY BOOKINGS PLEASE
Call/WhatsApp/Zalo/Viber: (+84)913240480/(+84)987 24 04 80
---   RATES   ---
COOKING CLASS WITH MARKET VISIT
For 1 person => 50usd 
For group of 2 people => 88usd
For group of 3 people => 115usd
For a group of 4 people => 132usd
From a group of 5 people =>30usd/person 
 
*NOTE: THE PRICE ABOVE INCLUDE PICK UP AND DROP OFF.