∼ Promotion for group from 2 people with free pick up and drop off from hotel∼
The Italian may proud of pizza. The Chinese may proud of Banh Bao. The Japanese proud of shusi. We proud of Phở (Pho noodle). The beauty of Pho comes from the soft noodle, special herbs and intensive broth. All plend together and become the harmony of taste in each bite you take. I love Pho Menu in our cooking class will then show you all the secret ingredients step by step to make the popular broth. If you wonder what things you should do in Hanoi while you are here. Then this is it. You, your friends and family would have great time cooking with us. Also enjoy the meal together at the end.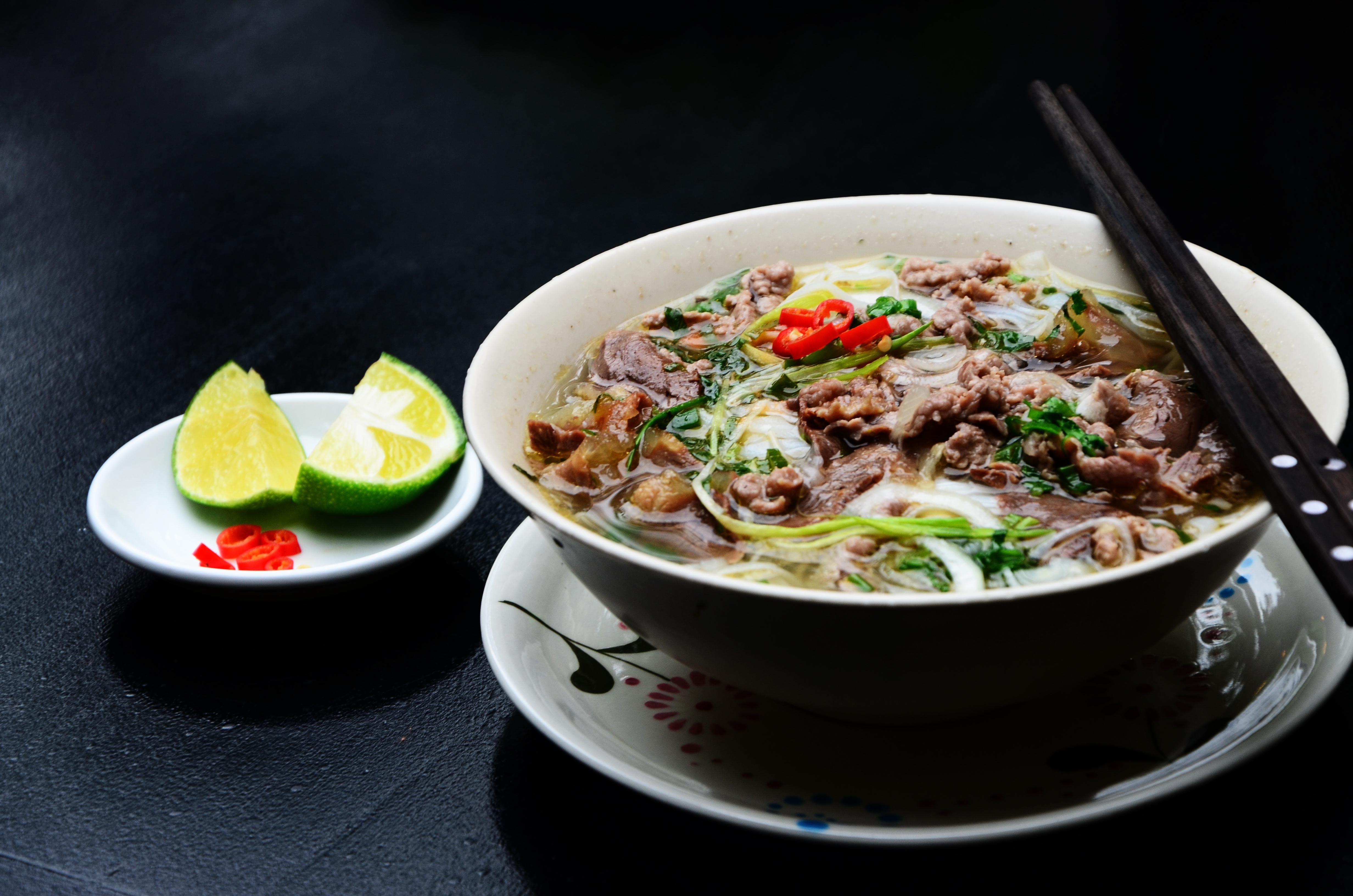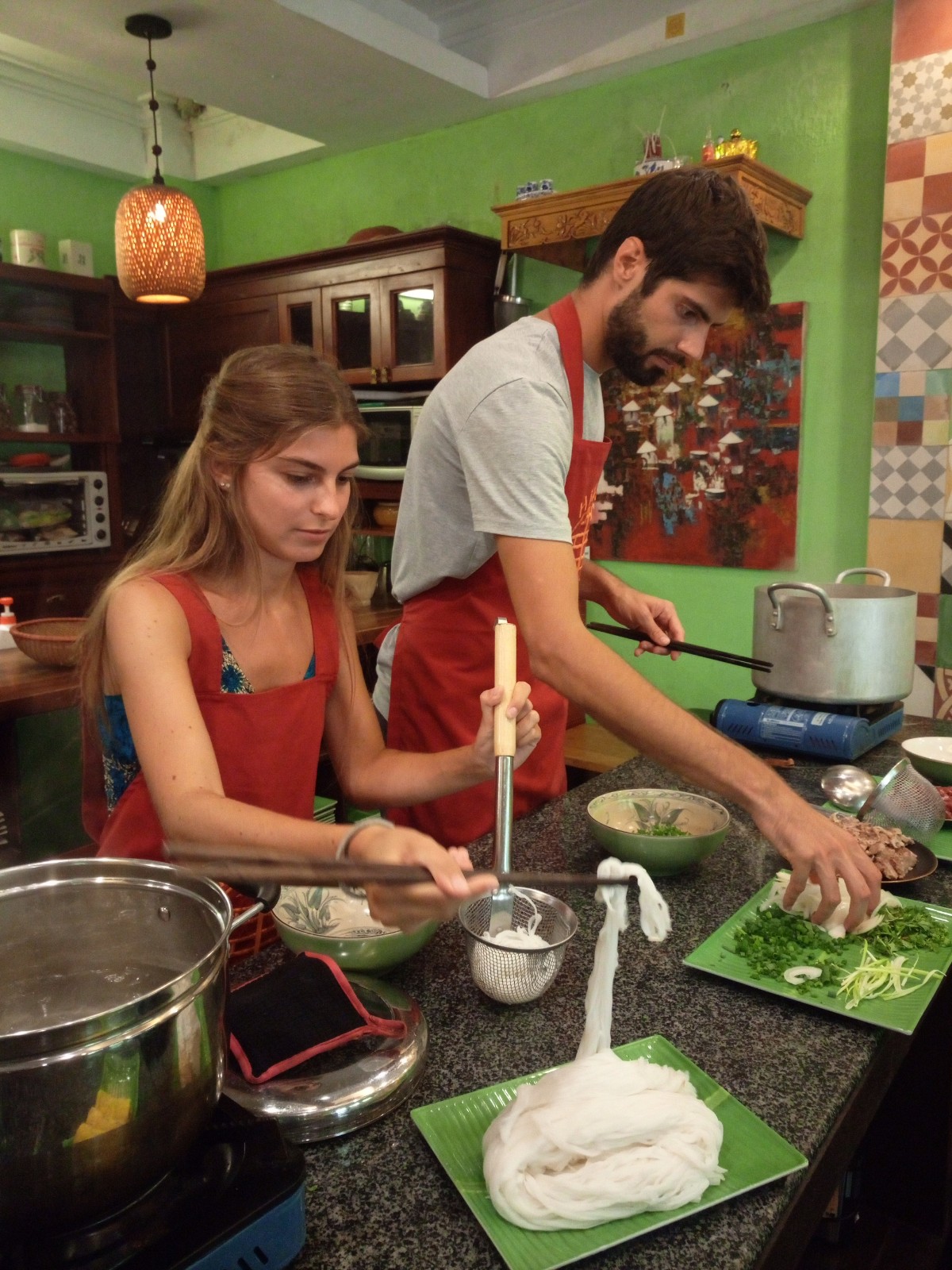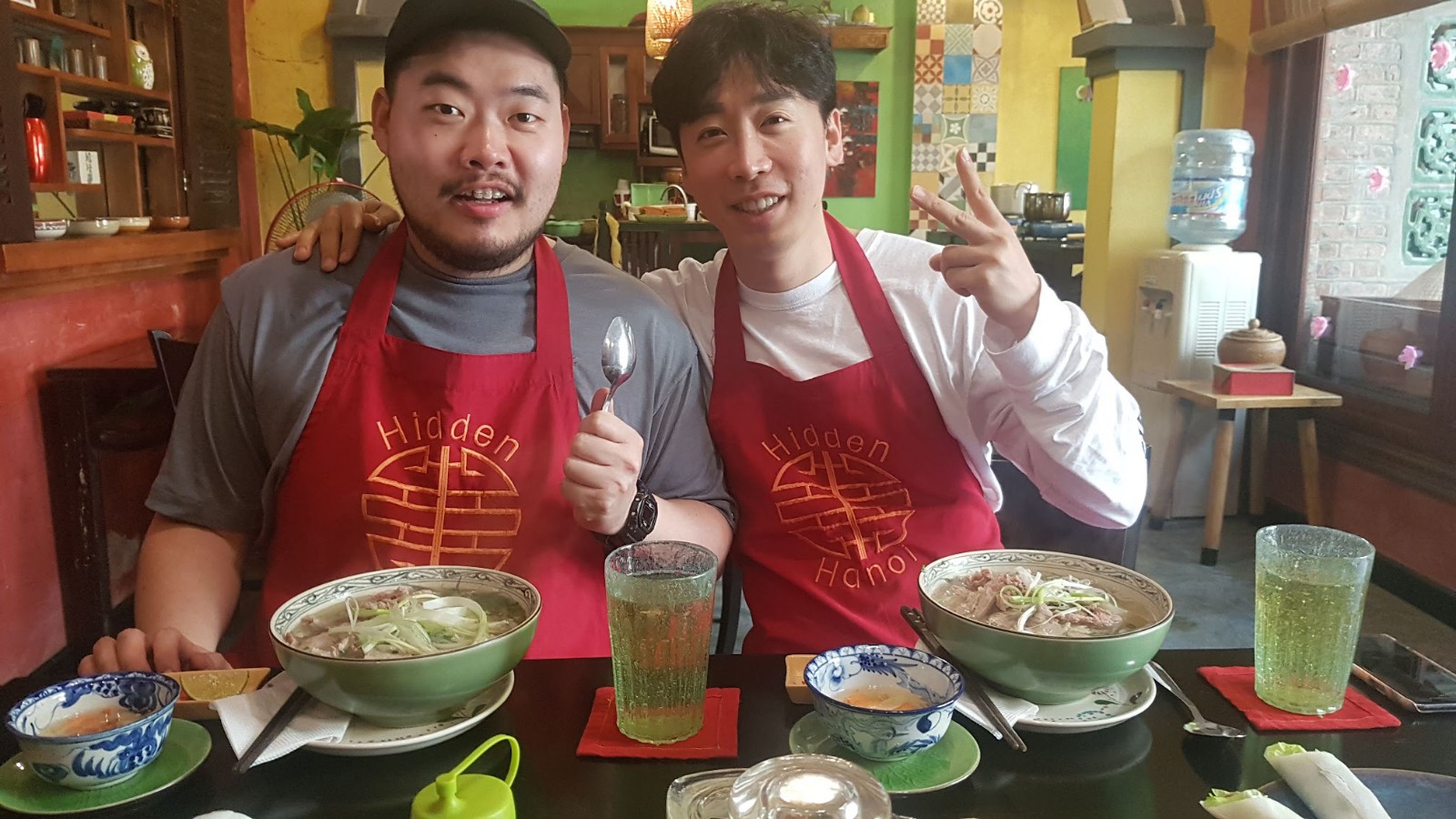 "Phở" was a dish that has not been created long time ago. But more than any other dishes, it earns for itself a very special place in food lovers' society. It is not just because of the lovely taste but also for the very well balanced of this amazing dish. That makes everyone fall in love with it. Cooking Phở is really hard execution start with the broth. Every step of the way needs to be corrected and in a good timing. Difficult and take a lot of time but it will pay off once you success. The taste will be extraordinary at the end.
CLASSES ARE HELD MONDAY TO SATURDAY 9 AM – 12AM/2 PM-5PM
or with required schedule.
FOR SAME DAY BOOKINGS PLEASE
Call/WhatsApp/Zalo/Viber: (+84)91324 04 80/(+84)987 24 04 80
---   RATES   ---
COOKING CLASS WITH MARKET VISIT : 55$ or 1.300.00vnd/pax
COOKING CLASS WITHOUT MARKET VISIT : 45$ or 1.050.000vnd/pax
http://hiddenhanoi.vn/i-love-pho-the-best-cooking-class-in-hanoi-vietnam.html
https://www.tripadvisor.com/AttractionProductReview-g293924-d19348134-Cooking_class_with_market_visit-Hanoi.html