∼ Promotion for group from 2 people with free pick up and drop off from hotel∼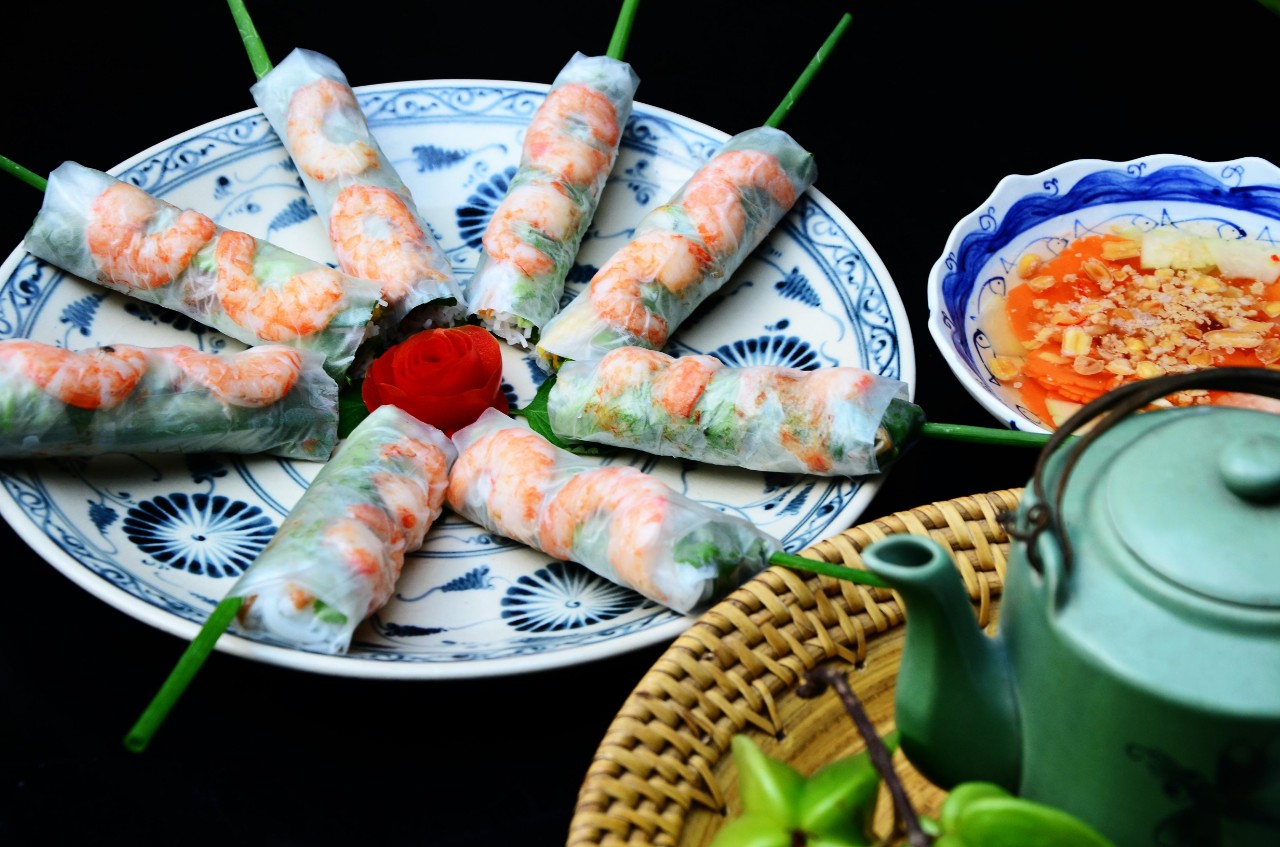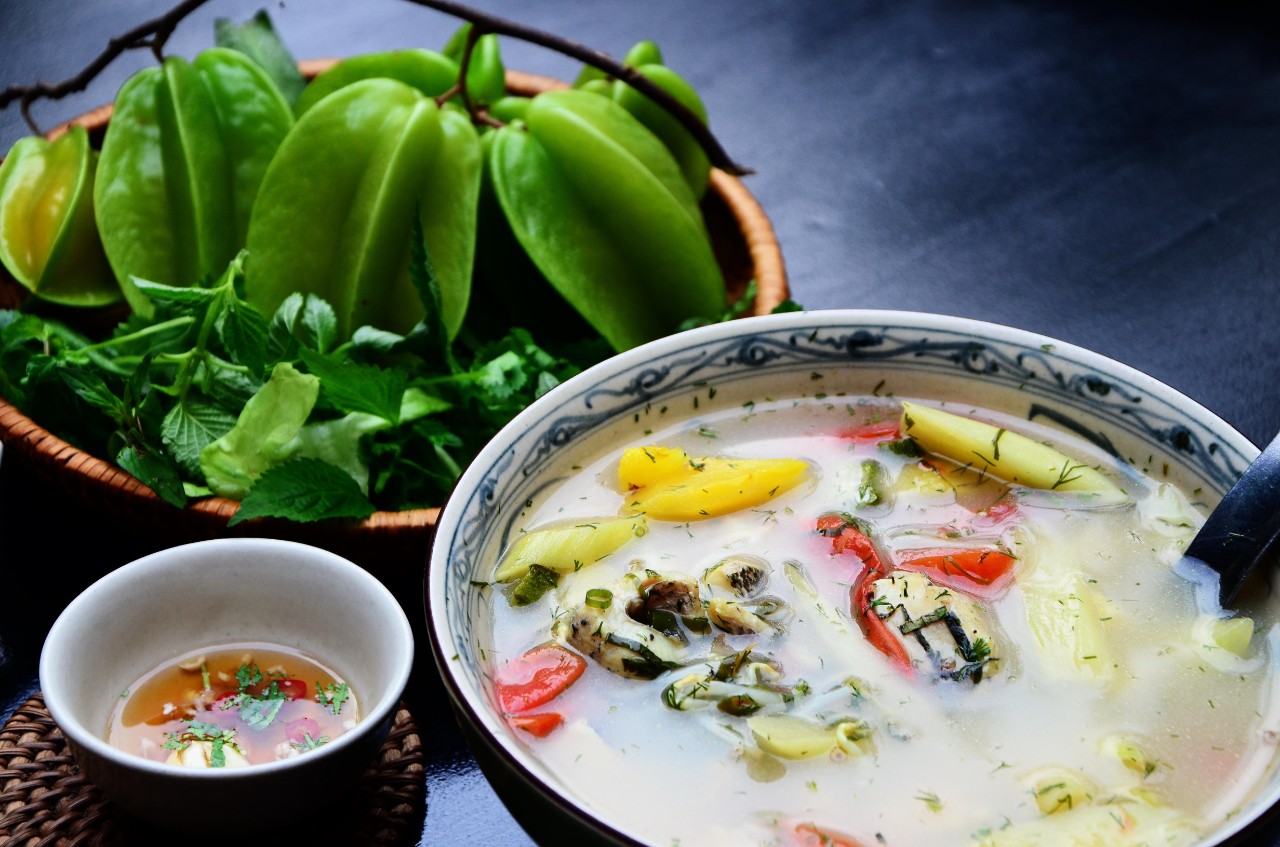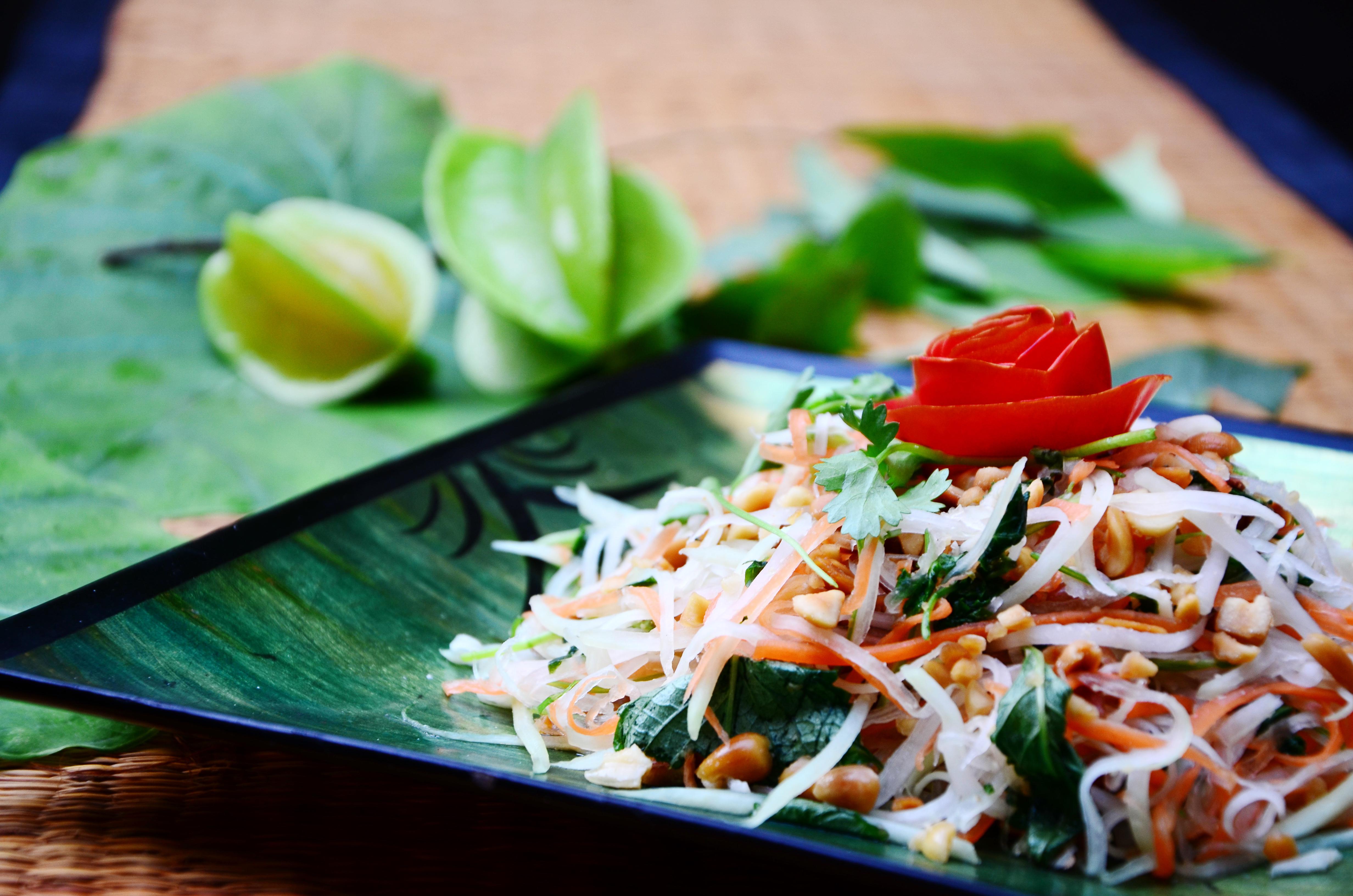 We are the city has 9 rivers go around and between. Red iver, Nhue rive, Duong river, Da river, Cau river, Day river, Ca Lo river an To lich river. For that reason, it is not too difficult to understand why we use mainly Seafood from the fresh water in our cuisine. Our cooking class will show you how to cook the 4 best dishes in the Seafood cooking class menu. It's similar like the way our mothers touch us. Vietnamese seafood cooking class in Hanoi is something you could experience while you are here.
 Fresh rice paper Spring Rolls with Prawns
Prawns with Sweet and Sour Sauce
Green Papaya Salad
Sour Fish Soup
A typical meal for the average Vietnamese family would include:
- Individual bowls of rice
- Meat, fish, or seafood (grilled, boiled, steamed, stewed, or stir fried with vegetables)
- Stir-fried, raw, pickled or steamed vegetables
- Canh (a clear broth with vegetables and often meat or seafood) or other Vietnamese-style soup
- Prepared fish sauce and/or soy sauce for dipping, to which garlic, chili, ginger or lime
juice is sometimes added according to taste.
All dishes apart from the individual bowls of rice are communal and to be shared.
CLASSES ARE HELD MONDAY TO SATURDAY 9 AM – 12 AM/2 PM-5 PM
or with the required schedule.
FOR SAME-DAY BOOKINGS PLEASE
Call/WhatsApp/Zalo/Viber: (+84)913 24 04 80/(+84)987 24 04 80
---   RATES   ---
COOKING CLASS WITH MARKET VISIT: 55$ or 1.300.000vnd/pax
COOKING CLASS WITHOUT MARKET VISIT: 45$  or 1.050.000vnd/pax
---   DISCOUNT FOR HIDDEN HANOI FRIENDS   ---
20% DISCOUNT FOR GROUPS MORE THAN 2 PEOPLE
10% DISCOUNT FOR 1 PERSON CLASS
  
*NOTE: THE PRICE ABOVE INCLUDE PICK UP AND DROP OFF.
The best Vietnamese Seafood cooking class in Hanoi